Samoan Mangrove, Rhizophora samoensis
Local Name: Tiri Wai
Description:
• This species gets from 2-10m in height.
• The roots are stilted which is typical of the red mangrove species.
• The leaves are usually around 10cm long although in some instances they grow longer and have blunt tips.
• White petal flowers with a yellowish bud that is relatively small, i.e. about 10mm when mature.
• Seeds grow on the tree and are shed once fully developed. They are long and slim and have bumps along the sides. They are usually green with a brown tip.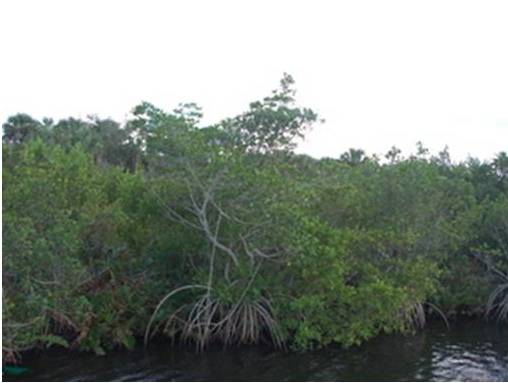 Flowering and Fruiting: Throughout the year.
Uses:
• Timber used for construction.
• Medicinal purposes.
• Also utilized in dye production, i.e. tapa/masi designs etc…
Habitat: Usually found in proximity of rivers
Distribution: Found throughout Fiji and also in Samoa, Tonga and New Caledonia.